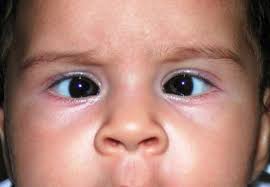 Nov
05
Paediatric vision – Lazy eye and squint
November 5, 2018
0 Comment(s)
About 2-3% of all children have a lazy eye, clinically known as amblyopia. This may be because they have one eye that is much more short- or long-sighted than the other, or because they may have a squint (where the eyes are not looking in the same direction).
If you notice your child appears to have a squint after they are six weeks old, you should have their eyes tested by an optometrist as soon as possible.
The sooner a child is treated for a squint, the more likely he/she is to have good vision. It is more difficult to treat a lazy eye if the eyesight has finished developing – usually around 7 years. However, it may still be possible to improve the vision in the weaker eye.
Children assume that the way they see is normal as they will not have known anything different. It is therefore essential to have your child assessed if you have any concerns.