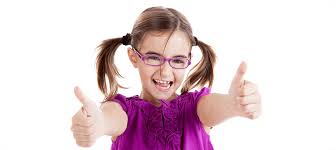 Oct
29
Do children need to have their eyes tested?
October 29, 2018
0 Comment(s)
Children do not have to be able to read or talk to have their eyes examined: it is possible to see whether a child has healthy eyes or needs glasses without asking them any questions.
Signs to look out for:
one eye turns in or out – this may be easier to spot when the child is tired
they rub their eyes a lot
they have watery eyes
they are clumsy or have poor hand and eye co-ordination
your child avoid reading, writing and drawing
they screw up their eyes or frown when they read or watch TV
they sit very close to the TV, or hold books or objects close to their face
they have behaviour or concentration problems at school
they don't do as well as they should at school
they complain about blurred or double vision, or they have unexplained headaches
Simple treatments like wearing glasses or wearing a patch for a while could be all that your child needs. The earlier that eye problems are picked up, the better the outcome will be.